Up until the end - Demo
Hi there!
It's been really a long time since my last update >< Quite a bit of things happened in my personal/work life and I didn't found the time to work much on the updates.
But I'm still there, and the work on "Up until the end" is still progressing!
The proofreading phase has begun and is going well :)
So this update is pretty straightforward and short, but here it is!
And here's a screenshot of the Gallery screen :)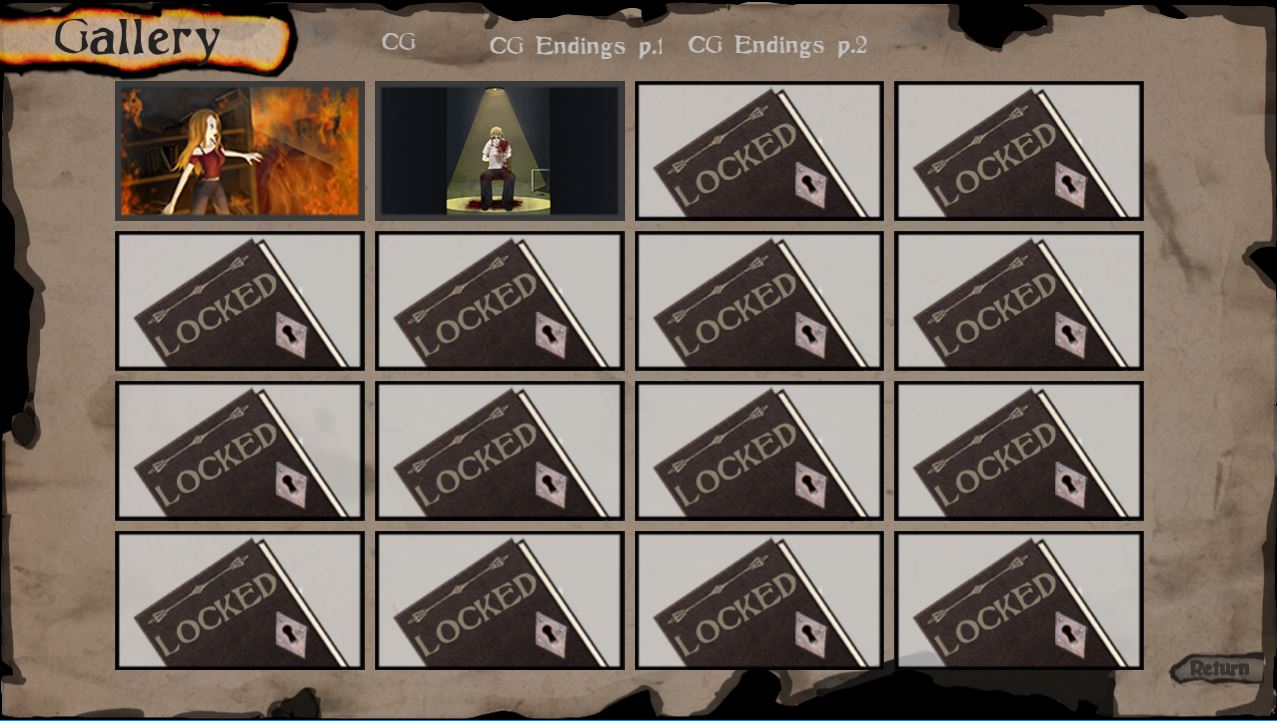 The progress so far:

Story : 100%
Sprites : 100%
Backgrounds : 100%
CG : 100%
GUI : 100%
Sounds and Music : 100%
Programming : 100%
First Proofreading: 100%
Second Proofreading: 35%
Beta Testing : 75%
Edit after beta testing : 70%
As always, thank you for your support and patience <3
Get Up until the end - Demo