Up until the end - Demo
Hi guys!

It's the first time I make an update on Itchio! I should've done that a long time ago, but it's never to late x)
First, I decided to update the presentation cards of the characters. So now you can know more relevant information about them.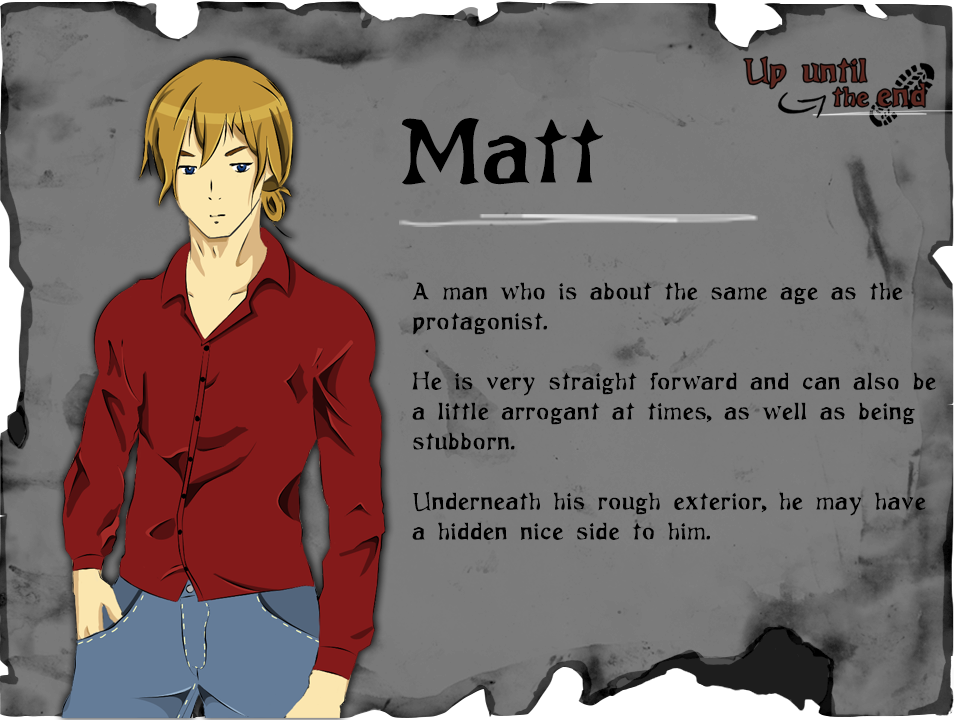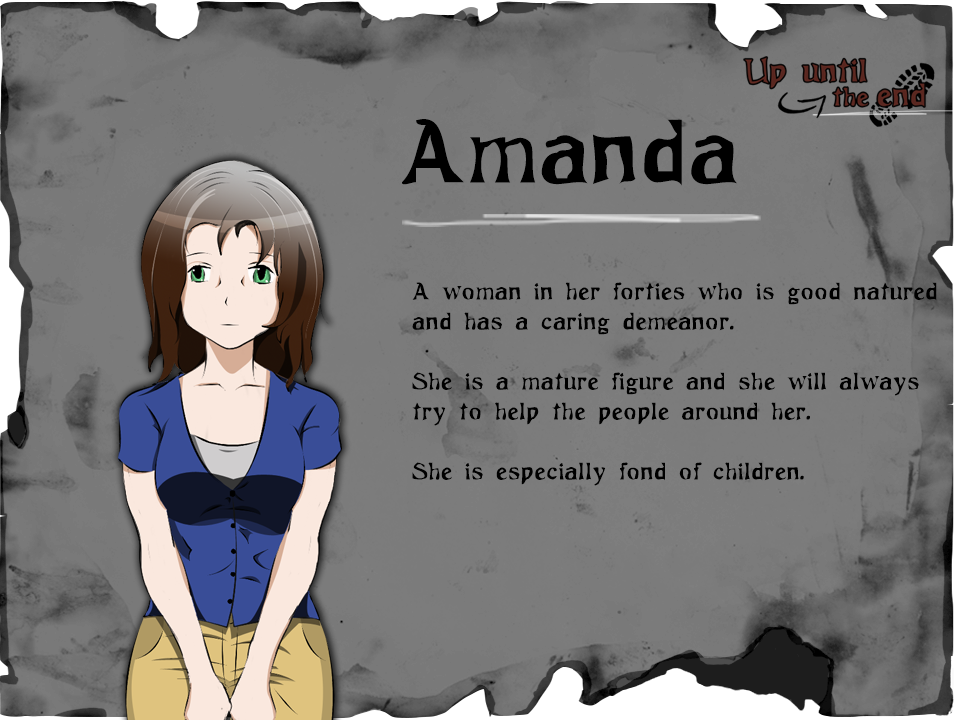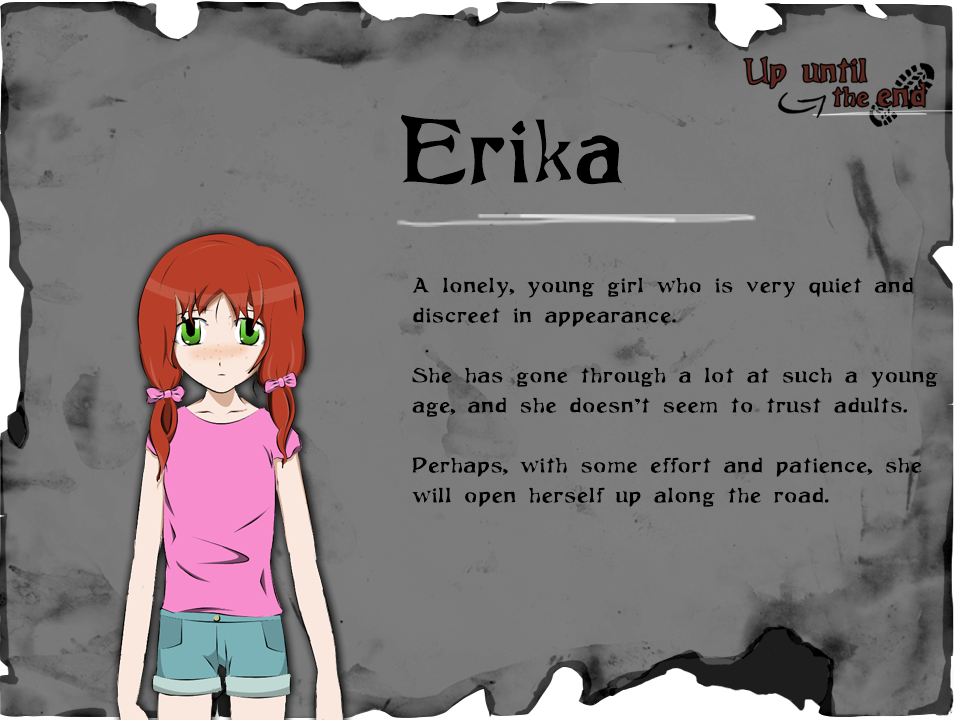 Then I'm happy to say that the story of the game is complete!
I took the time to write the story, let it rest for a time then read it again to made some change where it was needed.
The word count of the full story is about 105 000 words.
And now I can tell you that there is a lot of endings.
Goods, bad, neutral and maybe true…?
Maybe I'll post an image of the branchings in a next update :)
And last, but not least :
The entirety of the story script is proofread!
I had the chance to have a person who played the demo to offer me to proofread the game when it would be finished and when I contacted her, she immediately started.
I'm really happy and grateful to her for helping me so fast.
The progress so far:
Story : 100%
Sprites : 40%
Backgrounds : 30%
CG : 0%
GUI : 80%
Sounds and Music : 40%
Programming : 25%
Proofreading: 98%
And that's it for this update ;)
Thank you for your support!
Get Up until the end - Demo