Up until the end - Demo
Happy New Year everyone!

I hope the year 2018 will be good for all of you :)
For 'Up until the end', I decided something: I will release a new version of the demo.
This polished demo will be more representative of the quality of the full game. It means at least improved sprites and backgrounds, new GUI,more sound effect and little changes in the story.
I am working on it, and I hope that it will be done soon :)
Other than that, I worked on programming ( I have the impression that I start all of my update like that x) )
Also, do you remember when I improved Erika's sprite? Well, I did the same on Matt's :)
I hope that you will like it !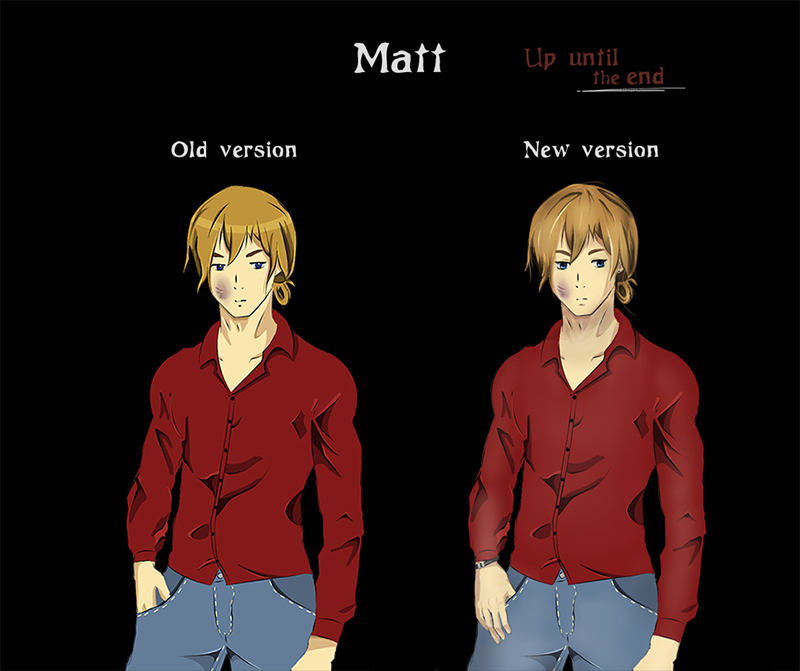 The progress so far:
Story : 100%
Sprites : 60%
Backgrounds : 34%
CG : 0%
GUI : 95%
Sounds and Music : 55%
Programming : 65%
Proofreading: 98%
And that's it for this update ;)
Thank you for your support!
Get Up until the end - Demo