Up until the end - Demo
Hi there!

This week I worked on drawing some sprites for Matt and polished the background image for the main menu, maybe I will show that in the next update :p
So I'm still working on the new version of the demo, more slowly that I wished but it's progressing in the right way.
For this update here's Amanda new sprites that I improved like Erika's and Matt's.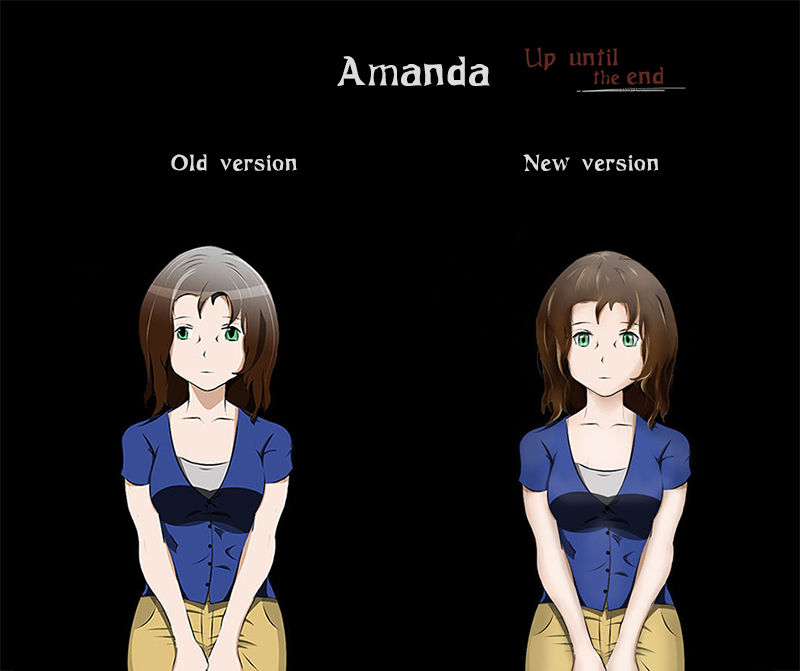 The progress so far:
Story : 100%
Sprites : 65%
Backgrounds : 37%
CG : 0%
GUI : 95%
Sounds and Music : 55%
Programming : 68%
Proofreading: 98%
And that's it for this update ;)
Thank you for your support!
Get Up until the end - Demo