Up until the end - Demo
Hi there!
Everything was fine for me since the last update until a fews days ago >< I started having mouth ulcer ( to the point that I lisp when I talk ), and yesterday I started an allergic reaction to mosquito bite...Yeah! So much fun >< I hope that it will heal with the few medicine that I have at home, either way I'll have to go to the doctor….
So for the update itself!
I worked on 2 backgrounds, 4 CG and I've done some programming.
Here's a screen of Amanda and Matt during night time!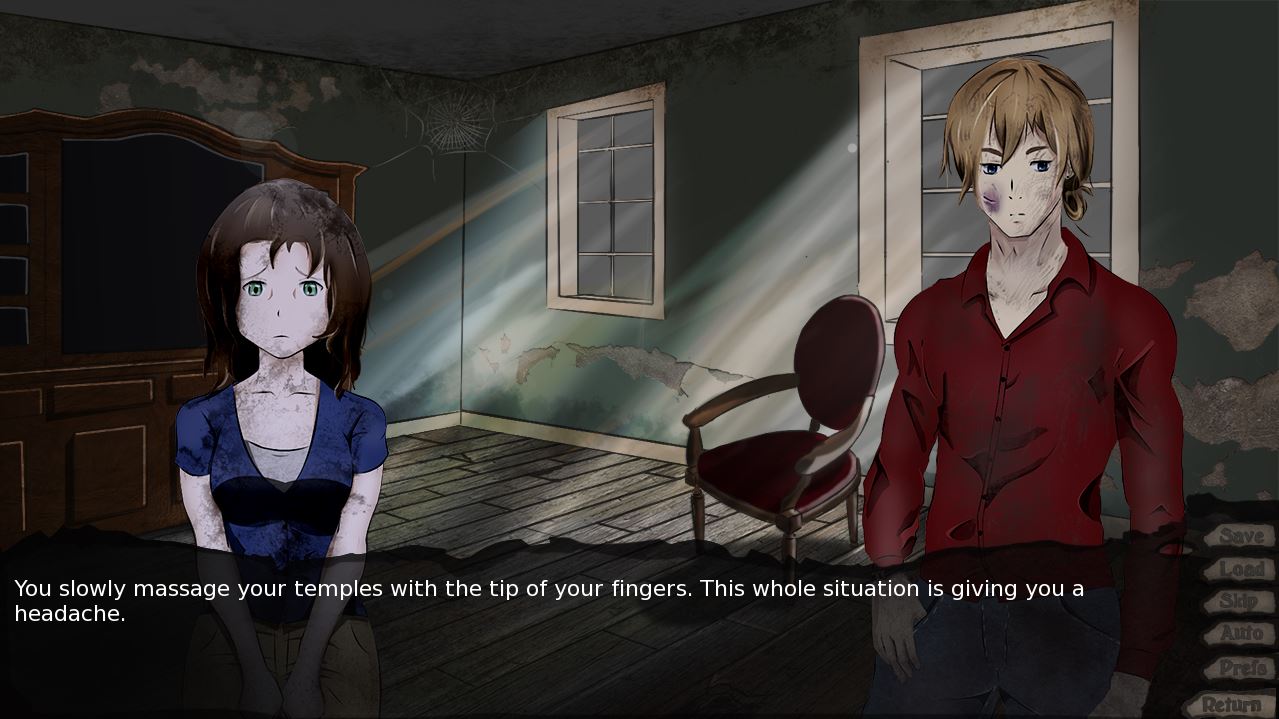 The progress so far:
Story : 100%
Sprites : 85%
Backgrounds : 68%
CG : 30%
GUI : 95%
Sounds and Music : 75%
Programming : 89%
Proofreading: 98%
And that's it for this update ;)
Thank you for your support!
Get Up until the end - Demo